POETRY BOOKS BY JOHN JENKINS:
Feb 2018: Over the past 44 years I have written a total of nine books and/or booklets of poetry. The first, Zone of the White Wolf and Other Landscapes published by Contempa in 1974; and the most recent, Growing up With Mr Menzies, in 2008 fromJohn Leonard Press.In addition,I co-wrote eight titles with the Adelaide-based poet Ken Bolton; the first in 1988 and most recent 2012. I have also co-edited (along with various co-editors) three anthologies of poetry: in years 1974, 1975 and 2007.
Now...
Forthcoming, and in progress: Poems Far and Wide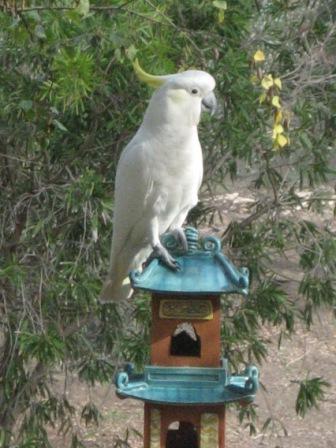 Feb 2018: I am presently working on a substantial new collection of poems, with the provisional title of... Poems Far and Wide.
Many poems that will be included have been previously published or anthologised. And quite a few have won – or have been shortlisted – in local and international poetry competitions.
I am very excited by this new collection, as it may be my best so far.
Without being too cocky (sorry!), I hope readers enjoy it... just as much as I enjoyed the process of putting it all together.
Some poems date back to 2004, while others are very recent indeed, with a few still receiving a final cut and polish! The tone is contemporary and bold; while my sensibility tends to favor an eclectic inclusiveness. There are some longer dramatic and narrative poems,
others more lyrical in essence.
There are poems very close to home, some are observations of the natural world, while others take readers to far-flung destinations around the globe. There are poems of wit and humor, and others deadly serious. There are trance-like or dream-like poems, too – contrasting with others of hard-nosed factual observation.
I have so far sent an early version of the manuscript to one Austrlian publisher, who has yet to say yes or no. So, for now, it's hovering and suspended in the eternal 'maybe'. Fingers crossed!
Watch this space for further news, dates and details!