Forthcoming: A new collection of short stories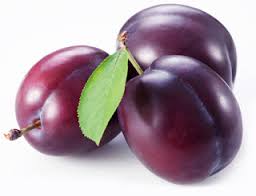 July 2018: I am presently working on a new collection of short stories, the first collection of my own work, with a provisional title still to be decided.

It is still early days -- possibly a year or so from completion. I have not yet decided upon the make-up of a final manuscript, or polished a final draft of same.
So far, however, completed stories comprise a huge variety: character studies, speculative fiction, tales of the uncanny, hard-nosed realism, naturalistic tales of everyday life, very dramatic stories and atmospheric ones as well. I find all these possibilities equally intriguing, and have literally hundreds of ideas and notes for same.
Background: I have been a keen reader of short stories, and generally fascinated by short fiction, ever since the early 1970s. Since that time, 21 of my own stories have been published, in various magazines, anthologies or online.
I have co-edited two anthologies of Australian short fiction: Soft Lounges, co-edited with Antonia Bruns and published by Fringe Network/Champion Books in 1984, and The Outback Reader, co-edited with Michael Dugan, published by Outback Press in 1975.
I have also selected short fiction -- or advised editors on their selection of stories -- for three literary magazines I was intermittently associated with in previous decades: Etymspheres, Helix and Overland.
This new book, however, will be a first collection of my own work. I am now very excited by the prospect of having it finished, and hope to see it soon (or soonish) in print!
Again, watch this space.
Plums pic plucked from internet. Thanks.
PS. My only previous book of fiction was co-written with the late Robert Harris: The Arthur Tantrum Letters, published by Stitch & Time and displayed on the walls as part of a 1970 multi-media installation at Central Street Gallery, Sydney. More copies were printed in 1975, but this book is still extremely difficult to find. Who knows, however, what one day may be possible?