Latest Posts & Publications
Welcome to my home-made website. Updated: March, 2018.)
My most recently published pieces of individual work are listed here, going back to around 2016. To see major book-length projects I am currently working on, go to the main menu categories, above.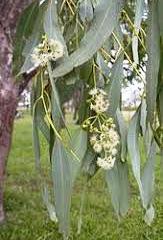 2018: Two ultra short poems were included in Coolabah Short Poem Issue (No 33, 2018), curated by Australian poet Peter Bakowski and published by the University of Barcelona. See following link: http://revistes.ub.edu/index.php/coolabah/issue/view/1786
Foliage of Eucalyptus Coolabah.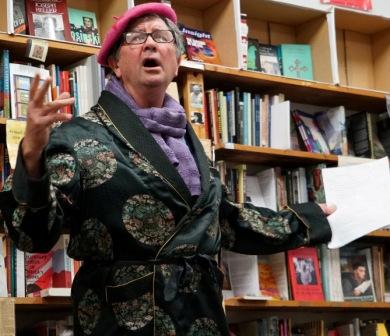 Dec, 2017: It was silly season at Collected Works Bookshop's end-of-year party, so I dished out some ham, in role and in costume, with a rendition of As I Wandered by the Seine. I will be reprising this plaintive Parisienne lament 7.30pm, Tuesday March 20, at the annual Warrandyte Grand Read, upstairs at the Grand Hotel, Warrandyte, Victoria. Meanwhile, for a free sound-file of this number (Kim Bessant, piano; Rainer Linz, mandolin; words by JJ) just click on the following. (Download) Pic: Richard Mudford.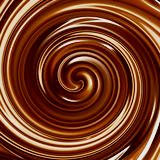 2017: My short story, Through a Latte Darkly, was published by Margaret River Press in the prize anthology, Joiner Bay & Other Stories, edited by Ellen van Neervenm 2017. (A previous short story, That Summer at Manly, was published in the MRP 2013 prize anthology, Knitting and Other Stories, and reviewed here: http://margaretriverpress.com/index.php/news/archived-news/anne-skyvington-reviews-knitting-and-other-stories/)
July 2017: I was very happy to be short-listed for the 2017 Alan Marshall Short Story Award. There are many entrants to this competition, from all over Australia. For 2017 winners and results, see: http://www.nillumbik.vic.gov.au/Living-in/Arts-and-Cultural-Development/Alan-Marshall-Short-Story-Award
2016: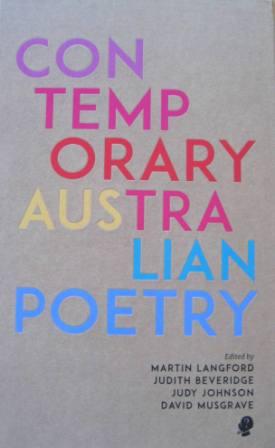 My cautionary poem 'Mr Menzies Shows Me My File' from Growing Up with Mr Menzies is included in the recent anthology titled Contemporary Australian Poetry, edited by Martin Langford, Judith Beveridge, Judy Johnson and David Musgrave; published by Puncher and Wattmann, 2016.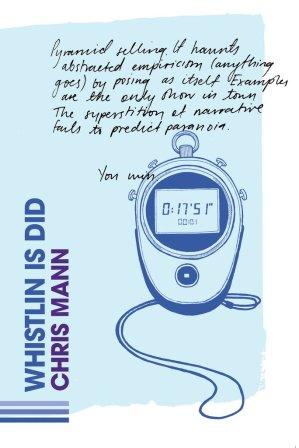 2016: I had the pleasure of writing the introduction to Chris Mann's thoughtful, challenging and often very funny Whistlin is Did, published by Cordite Books (2016). My intro can be read in full at the following: http://cordite.org.au/guncotton/jenkins-mann/ And for more info on the versatile Mann, see a chapter from my 1988 compilation, 22 Contemporary Australian Composers: http://www.rainerlinz.net/NMA/22CAC/mann.html
Nov. 2016. It was a privilege to judge the Melbourne Poets Union (MPU) International Poetry Competition for that year. An extract from my judge's report was published in the MPU news bulletin, Poam (No. 358, Feb./March 2017).
Nov. 2016. It was a pleasure to launch Debbi Hamilton's collection of poems, The Sly Night Creatures of Desire (Hybrid Publishers 2016). My launch speech can be read at Rochford Street Review: https://rochfordstreetreview.com/2016/11/29/subtle-multiple-implications-john-jenkins-launches-the-sly-night-creatures-of-desire-by-debi-hamilton/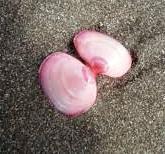 2015/16 My The Beach of Pink Shells, a scifi/fantasy short story, was shortlisted in the competition held by the The International SciFi Film Festival, held in 2015 in Paramatta,NSW, and published on the Festval's website.

2002 - 2016/7 I am delighted that Travellers Tales of Old Cuba, ed. John Jenkins, 2002/2010/2014/2016 is still selling very well after going into several editions, the most recent in 2016. Published by Ocean Press. See the Books (non-fiction) section of this website for more details. Available via all good bookshops in Australia and internationally.
My work goes back to the 1970s. For a much more comprehensive list, go to the Austlit website, at: https://www.austlit.edu.au/ or consult TROVE (Aust. Nat. Library database) at: http://trove.nla.gov.au/