Latest Posts & Publications
P O E M S F A R A N D W I D E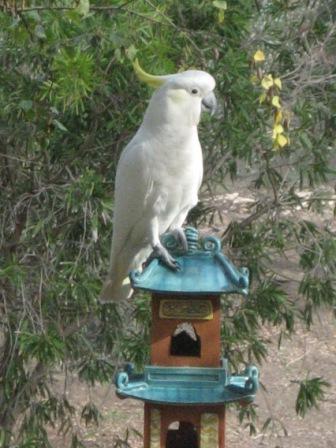 OCTOBER 2018

I am delighted to announce that leading Australian literary publisher Puncher & Wattmann will publish my latest collection of poems, Poems Far and Wide, possibly as early as November 2018.
Without being too cocky (sorry!) I believe this is a substantial collection, possibly my best so far, and includes many poems that have been previously published, anthologised, or have won - or shortlisted in - local and international competitions.
So watch out for it! I hope readers enjoy Poems Far and Wide.... just as much as I enjoyed putting it together.
Some poems date back to 2004, while others are very recent indeed, with a few still receiving a final cut and polish! The tone is contemporary and bold; while my sensibility tends to favor an eclectic inclusiveness. There are are some longer dramatic and narrative poems, and others more lyrical in essence.
There are poems very close to home, some are observations of the natural world, while others take readers to far-flung destinations around the globe. Some are dramatic, or the poetic equivalent of 'character studies', with reverberating psychological resonance. There are poems of fast-paced wit and humor, and others deadly serious. There are trance-like or dream-like poems too, and experiments in language – often contrasting with hard-nosed factual observation. I hope the wide-ranging ambition of this collection will be enjoyed.
** Poems Far and Wide includes one first prize winner of an international literary award; another first prize winner of a leading Australian poetry competition; plus eleven poems that have placed or been highly commended, commended or shortlisted in various major awards. (Note: I have not listed details of these below.)
Poems Far and Wide is currently in early production stage, but I will display a copy of the cover on this website as soon as it becomes available, plus news of launches, reviews and details of price and where you can purchase a copy. See link to publisher's website, below:

Puncher & Wattmann is one of Australia's leading literary publishers, so I am in excellent company. To date, they have published more than 100 titles, with more on the way. They deserve support from all serious readers: see https://puncherandwattmann.com/
**
FIRST PRIZE, Elyne Mitchell Short Story Competition
OCTOBER 2018
My story, The Girl Who Wasn't There won the Open Section of the 2018 Elyne Mitchell Award, for a story up to 2,500 words. You can read online for free at: http://www.elynemitchell.com.au/2018-winning-stories/ Just click on link and scroll down a little. And if you'd like to read all shortlisted entries; a well-produced booklet is available for $15 + $3 postage. (Contact the Corryong Neighbourhood Centre on 02 6076 2176 or email This email address is being protected from spambots. You need JavaScript enabled to view it.).
**
2nd Prize, C. J. Dennis Short Story Competition
My story, Rosemary's Summer Harvest won second prize in the 2018 C. J. Dennis Society Short Story Competition. Details of winning entries will eventually be posted on the following website, also with a link to purchase a booklet of all shortlisted entries: http://www.thecjdennissociety.com/news_events.php
September 2018: Short-listed, for the second time. I was shortlisted for the Alan Marshall Short Story Award, both in 2018 and 2017. See: http://www.nillumbik.vic.gov.au/Living-in/Arts-and-Cultural-Development/Alan-Marshall-Short-Story-Award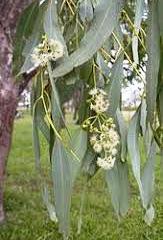 Early 2018: Two ultra short poems were included in Coolabah Short Poem Issue (No 33, 2018), curated by Australian poet Peter Bakowski and published by the University of Barcelona.
See following link: http://revistes.ub.edu/index.php/coolabah/issue/view/1786

Foliage of Eucalyptus Coolabah.
*
The following is a sampler of recently published, performed (or short-listed) pieces, going back to around 2016. For news of larger-scale projects, go to main menu categories, above.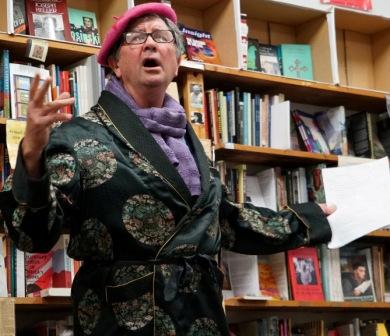 March, 2017: Monsieur Jambon. In role and in costume, I trotted out As I Wandered by the Seine, a plaintive Parisienne lament, at the annual Warrandyte Grand Read (Grand Hotel, Warrandyte). It certainly got the reaction I was aiming for, with a local reviewer calling it "cringe worthy, in parts". Indeed, it is peppered with deliberately terrible puns, meant to send eyes rolling, and tears flowing. Yes, just a bit of fun! I had previously served this popular ham dish at Collected Works Bookshop, for their December 2017 end-of-year party. Pic: Richard Mudford.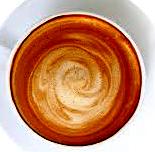 2017: My short story, Through a Latte Darkly, was published by Margaret River Press in the prize anthology, Joiner Bay & Other Stories, edited by Ellen van Neerven, 2017. (A previous short story, That Summer at Manly, was published in the MRP 2013 prize anthology, Knitting and Other Stories, see: https://margaretriverpress.com/?s=John+Jenkins&post_type=all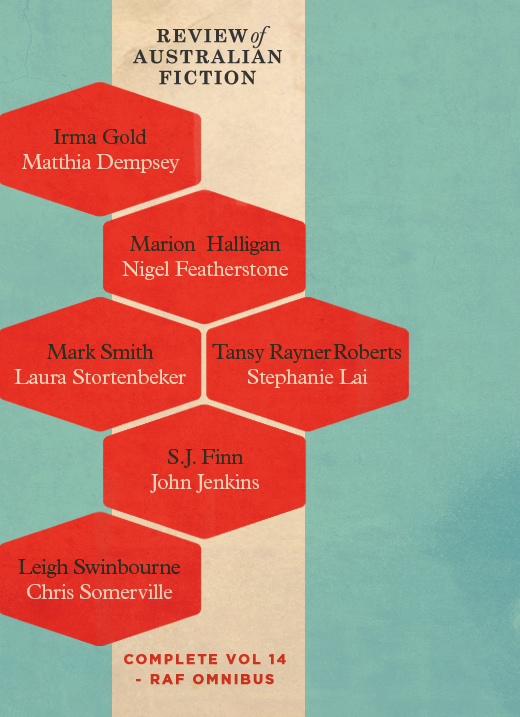 2012 - 2017. Tremendous Compendiums! The Review of Australian Fiction (RAF) now offers readers a selection of 24 Omnibus Editions, with each containing 6 issues (12 stories) from Australia's finest writers, at $14.99 each, supplied in ePub, mobi and pdf formats across virtually all formats. My short story, Her Ladyship's Pleasure, which was shortlisted in the 2015 Josephine Ulrick Literature Prize, is included in Volume 14. See: https://reviewofaustralianfiction.com/product-category/authors/jenkins-john/
2016: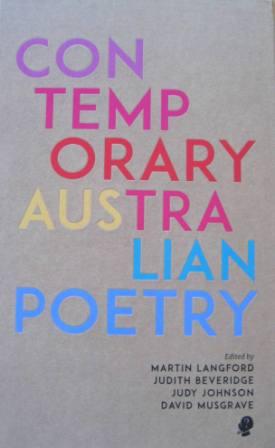 My cautionary poem 'Mr Menzies Shows Me My File' from Growing Up with Mr Menzies is included in the recent anthology titled Contemporary Australian Poetry, edited by Martin Langford, Judith Beveridge, Judy Johnson and David Musgrave; published by Puncher & Wattmann, 2016. To purchase a copy: https://puncherandwattmann.com/books/book/contemporary-australian-poetry/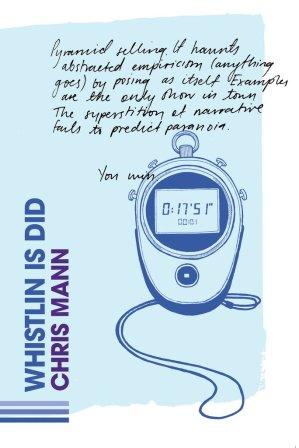 2016: I had the pleasure of writing the introduction to Chris Mann's thoughtful, challenging and often very funny Whistlin is Did, published by Cordite Books (2016). My intro can be read in full at the following: http://cordite.org.au/guncotton/jenkins-mann/ And for more info on the versatile Mann, see a chapter from my 1988 compilation, 22 Contemporary Australian Composers: http://www.rainerlinz.net/NMA/22CAC/mann.html
Nov. 2016. I had the pleasure of judging the Melbourne Poets Union (MPU) International Poetry Competition for that year. An extract from my judge's report was published in the MPU news bulletin, Poam (No. 358, Feb./March 2017).
Nov. 2016. It was a pleasure to launch Debbi Hamilton's collection of poems, The Sly Night Creatures of Desire (Hybrid Publishers 2016). My launch speech can be read at Rochford Street Review: https://rochfordstreetreview.com/2016/11/29/subtle-multiple-implications-john-jenkins-launches-the-sly-night-creatures-of-desire-by-debi-hamilton/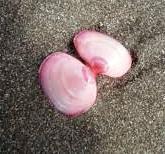 2015/16 My The Beach of Pink Shells, a scifi/fantasy short story, was shortlisted in the competition held by the The International SciFi Film Festival, held in 2015 in Paramatta, NSW, and published on the Festival's website, here: http://scififilmfestival.com/2015/11/17/the-beach-of-pink-shells-john-jenkins/

2015: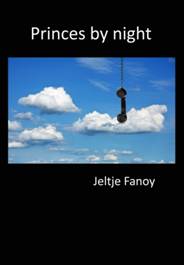 2015. It was a privilege to launch Jeltje Fanoy's Princess by Night (Island Press Cooperative) at Collected Works Bookshop, Melbourne. My launch speech can be found at Rochford Street Review: https://rochfordstreetreview.com/2015/05/08/a-sparkling-constellation-of-poems-john-jenkins-launches-princes-by-night-by-jeltje-fanoy/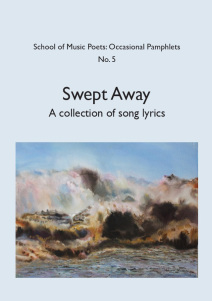 2015. I had four song lyrics included in Swept Away, a collection published by the Canberra School of Music Poets: Occasional Pamphlets No. 5. Swept Away lyrics range from love songs to nostalgic recollections to passionate political critique. The collection includes notes on the musical style the poet imagined for their lyrics. See: https://sompoets.wordpress.com/
2014. My short story, The Red One, was shortlisted for the Cowley Literary Awards and published in The Dubbo Weekender. See: https://www.dubbophotonews.com.au/news/dubbo-weekender/arts-entertainment/item/2833-the-red-one

2002 - 2016/7 and (fingers crossed) ongoing... I am delighted that Travelers' Tales of Old Cuba, from Treasure Island to Mafia Den, ed. John Jenkins, 2002/2010/2014/2016 is still selling very well after going into several editions, the most recent in 2016. Published by Ocean Press; see the Books (non-fiction) section of this website for more details. Available to order via all good bookshops, in Australia and internationally.
**
My work goes back to the 1970s. For a much more comprehensive list, go to the Austlit website, at: https://www.austlit.edu.au/ or consult TROVE (Aust. Nat. Library database) at: http://trove.nla.gov.au/ or https://www.poetrylibrary.edu.au/poems-book/growing-up-with-mr-menzies-0736000 or https://www.poetrylibrary.edu.au/poems-book/dark-river-0271000