JOHN JENKINS
SEND ME AN EMAIL
My address is (all in lower case):
john followed immediately without any spaces by dot(.) then by jenkx1 then @gmail.com
** Welcome to my home-made website. (Most recent update: October 2018.)
Here, the emphasis is on my newest writing projects, works in progress and recent publications.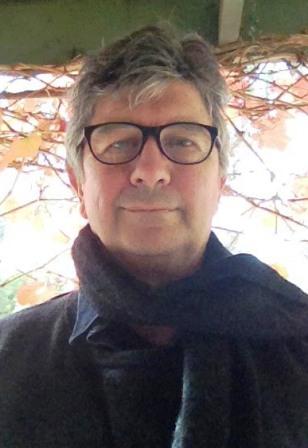 About: John Jenkins is a widely published Australian writer of poetry, short fiction, essays and general non-fiction.
He is presently working on a number of projects, including a new collection of poetry Poems Far and Wide soon to be published by leading literary publisher Puncher & Wattmann, possibly as early as November 2018. For details: see Latest Posts and Publications and Poetry sections of this website!
John is also working on a collection of short stories. For details, see the Short Stories section of this website.
He has lived and worked in several countries, taught masterclasses at home and overseas, and won a number of prestigious literary awards. He was born in Melbourne, and lived in Sydney from 1974 to 1978 before returning to his home city. A former journalist, now living on the rural fringe of Melbourne, John has worked extensively in both commercial and literary magazine publishing, on metro and local newspapers, some radio and a little TV. He has also worked as a teacher, book editor and sessional academic.
He is the author, editor, co-author or co-editor of 23 books.
Readers, please explore the menu options and various categories. I hope you find them interesting. Also look for free sound files, below.
Cheers, John
*
Over the years, I have also dabelled a little in music and song writing.
As a jokey sweetener, interested people can freely download a sound file here, titled The Four (and a half) Seasons. Composed very recently and consisting of sampled natural sounds from my place in Kangararoo Ground, plus electronically treated piano (played by John). Two sections also contain fragments of sampled and treated recordings (one from composer Syd Clayton, another of a Tchaikovsky symphony). Its eight parts are titled: 1. Slow shimmer in summer, frogs, birds, piano. 2. Autumn warm to cool. 3. Syd Clayton and winter rain. 4. Spring, the tempo quickens. 5. Summer night, piano, eagle cry. 6. Summer evening calls, sampled and treated vinyl, crickets. 7. If it quacks like a duck, and walks like a duck... 8. Slow shimmer in summer, returning.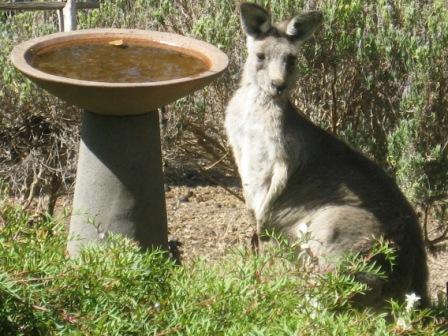 Notes: For those who have asked... my home page pic was taken from a balcony overlooking terraced high country of Sapa, Vietnam, about 350 km north of Hanoi, while on a week-long and very enjoyable walk.

CONTACT

Email:
john followed immediately without any spaces by dot(.) then by jenkx1 then @gmail.com
Postal Address:
C/- Post Office
Kangaroo Ground
Victoria 3097 Australia.
Kanga at birdbath pic: JJ