Forthcoming, and in progress: A Collection of Short Stories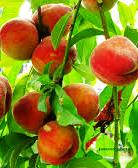 MARCH 2019: I am now working on a new collection of short stories, and with so many provisional titles still under consideration, I hesitate to list them all here.
I have been fascinated by short fiction since the mid 1970s. Since that time, 24 of my own stories have been published in magazine journals, anthologies, newspapers, on websites, etc. I have also edited several anthologies containing new Australian short fiction.
This new book, however, will be a first collection of my own work. But it is still early days -- possibly still a year or so from completion.
*Already short-listed, published and prize winners:

Of my newest batch of 20 or so finished stories (ie, those dating back to around 2013/14) nine have already been shortlisted in leading Australian short story competitions and seven published in associated online or prize anthologies; one has won a major first prize, and another a 2nd prize. (For more details, see the Latest Posts and Publications section of this website.)
So far, completed stories comprise a huge variety: character studies, speculative fiction, tales of the uncanny, hard-nosed realism, naturalistic tales of everyday life, very dramatic stories and atmospheric ones as well. I find all the possibilities equally intriguing, and have literally hundreds of ideas and notes for same.
I am yet to approach a potential publisher, as I have not yet decided upon the make-up of a final manuscript, or polished a final draft of same. But will post developments as they happen.
Again, watch this space!
Peaches pic plucked from internet. Thanks.