POETRY BOOKS BY JOHN JENKINS
Updated May 2021:
P O E M S F A R A N D W I D E Now published!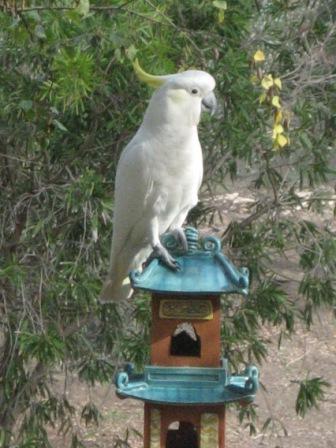 I am delighted to announce that Australian literary publisher Puncher & Wattmann recently published my latest collection of poems, Poems Far and Wide.

See: https://puncherandwattmann.com/product/poems-far-and-wide/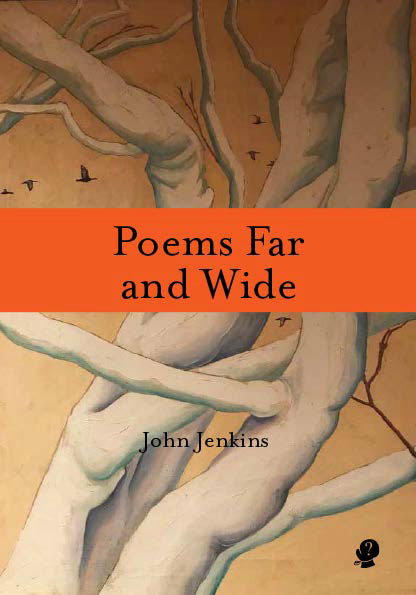 Poems Far and Wide is now available through all good bookshops.
It is distributed nationally by New South Books:
https://www.newsouthbooks.com.au/books/poems-far-and-wide/
The most recent review of this collection is by Devika Brendon on Rochford Street Review: https://rochfordstreetreview.com/2020/11/24/the-idea-of-a-chosen-plenitude-poems-far-and-wide-by-john-jenkins-reviewed-by-devika-brendon/
The terrific launch speech by Alex Skovron was also on Rochford Street Review: https://rochfordstreetreview.com/2019/10/01/delightfully-eclectic-alex-skovron-launches-poems-far-and-wide-by-john-jenkins/
And there is a review by Martin Duwell on his Australian Poetry Review website: http://www.australianpoetryreview.com.au/2019/10/john-jenkins-poems-far-wide/
Plus review by Jo French on page 26 of local paper, The Warrandyte Diary: http://warrandytediary.com.au/february-2020/
And here's a link to Readings Bookshops, Melbourne: https://www.readings.com.au/products/27273259/poems-far-and-wide
I will post links to further reviews as I learn of them.
Without being too cocky I believe this is a substantial collection, possibly my best so far, and includes many poems that have been previously published, anthologised, or have won - or shortlisted in - local and international competitions.
"This very lively collection contains a wide sweep of poems, many of them prize-winning, taking readers on a remarkable journey. Some look to the past, others to the future, but all are of their time: the reverberating now. The tone is contemporary and bold, while the poet's sensibility tends to favour an eclectic inclusiveness. Uniformly, this wide-ranging and poetically engaging collection demands to be enjoyed."
I hope readers enjoy Poems Far and Wide.... just as much as I enjoyed putting it together.
Some poems date back a little, while others are very recent indeed! The tone is contemporary and bold. There are are some longer dramatic and narrative poems, and others more lyrical in essence.
There are poems very close to home, some are observations of the natural world, while others take readers to far-flung destinations around the globe. Some are dramatic, or the poetic equivalent of 'character studies', with reverberating psychological resonance. There are poems of fast-paced wit and humor, and others deadly serious. There are trance-like or dream-like poems too, and experiments in language – often contrasting with hard-nosed factual observation. I hope the wide-ranging ambition of this collection will be enjoyed.
** Poems Far and Wide includes two first-prize winners, of both an international literary award and leading Australian poetry competition; plus eleven poems that have placed or been highly commended, commended or shortlisted in major awards.

*Puncher & Wattmann is one of Australia's leading literary publishers, so I am in excellent company. To date, they have published more than 150 titles, with more on the way. They deserve support from all serious readers.

****
Published in 2021: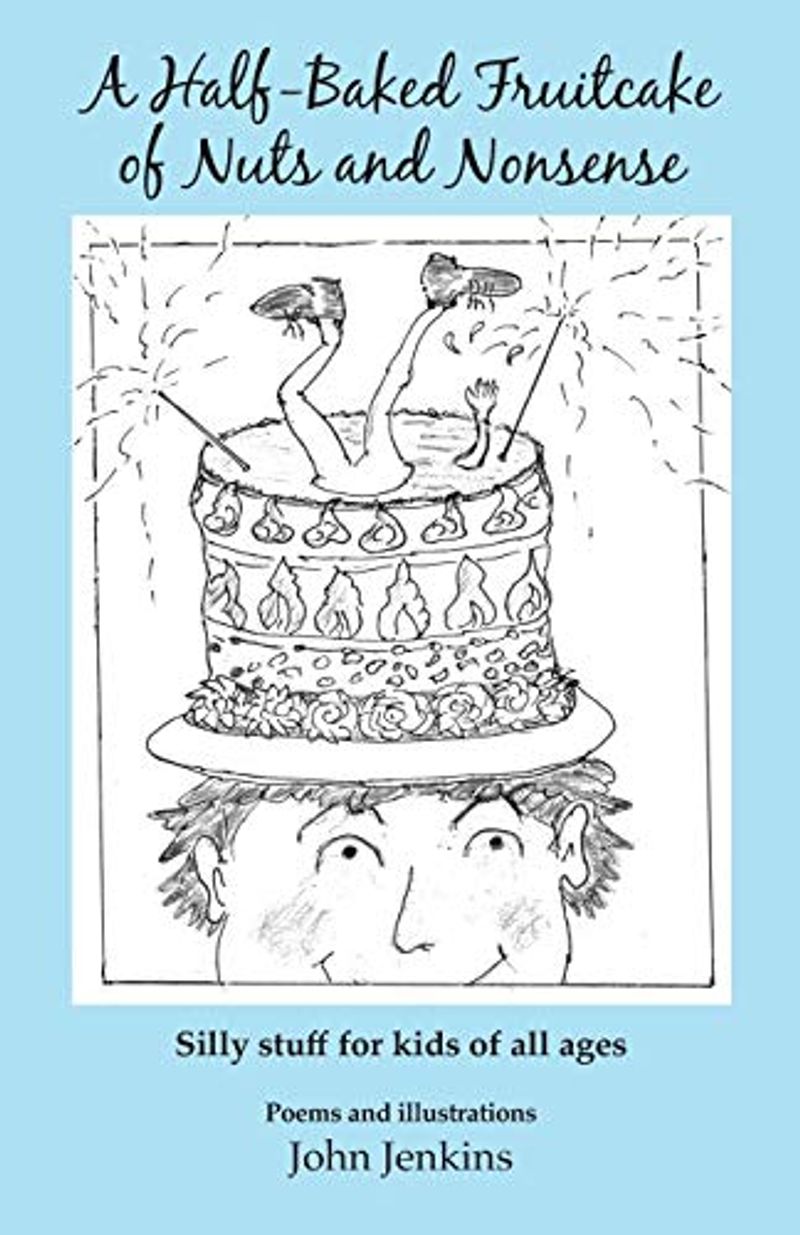 A Half-Baked Fruitcake Of Nuts and Nonsense
Silly stuff for kids of all ages
During a Covid lockdown in my corner of the world, I was amazed to discover that I could draw. I had never tried before. Never! But I just started, and kept going. That said, I did know how to write silly rhymes! So I put the two together, my nonsense rhymes and new silly scribbles, then published this little book.
Here listed are the online bookstores now selling it: https://booko.com.au/9781922465658/A-Half-Baked-Fruitcake-of-Nuts-and-Nonsense-Silly-stuff-for-kids-of-all-ages
***
Previous collections:
Over the past decades I have written nine previous books of poetry, including Growing up With Mr Menzies, published in 2008 by John Leonard Press, see: http://johnleonardpress.com/?p=153 And extracts from several reviews: http://johnleonardpress.com/?p=275
In addition, I have co-written eight titles with the Adelaide-based poet Ken Bolton.
I have also co-edited (along with various co-editors) three anthologies of poetry: in years 1974, 1975 and 2007.
For a sampler of my previous work, see https://www.poetrylibrary.edu.au/poems-book/growing-up-with-mr-menzies-0736000
And https://www.poetrylibrary.edu.au/poems-book/dark-river-0271000
Cocky pic, JJ.