Forthcoming: A new collection of short fiction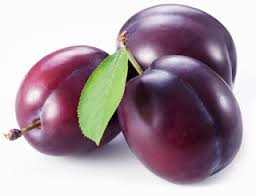 Feb 2022: I am presently working on a new collection of short stories, still with title to come. It is relatively early days -- possibly eight months or so from completion, as I would like to have a good range to select from. I may even have enough completed material for two separate collections.
*Already short-listed, published and prize winners:
That said, of my most recent finished stories, nine have already been shortlisted in leading Australian short story competitions and/or published in associated online or prize anthologies; one has won a major first prize, and another a 2nd prize. (For more details, see the Latest Posts and Publications section of this website.)
Plums pic plucked from internet. Thanks.
* 2020/2021: I am delighted that my short story, The Stars Shine for Bach, has recently been published in the Oz Music Trust's E-Zine, Loud Mouth. See: https://musictrust.com.au/loudmouth/the-stars-shine-for-bach-a-short-story-by-john-jenkins/ Also in the Oz Music Trust E-zine is my story Under His Hat: https://musictrust.com.au/loudmouth/under-his-hat/
Here is another recently published short story, The Flower in the Buttonhole:
https://thehumanwriters.com/2022/01/08/the-flower-in-the-buttonhole/
** I am also currently hard at work (circa JAN 2022) completing a 'Quadrella of Novellas'.
Watch this space!
* FIRST PRIZE, 2018 Elyne Mitchell Short Story Competition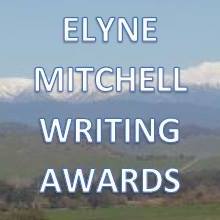 My story, The Girl Who Wasn't There won the Open Section of the 2018 Elyne Mitchell Award, for a story up to 2,500 words. Just click on link and scroll down a little. And if you'd like to read all shortlisted entries; a well-produced booklet is available for $15 + $3 postage. (Contact the Corryong Neighbourhood Centre on 02 6076 2176).
**
2nd Prize, C. J. Dennis Society Short Story Competition
My story, Rosemary's Summer Harvest won second prize in the 2018 C. J. Dennis Society Short Story Competition.
**
My completed stories include quite a variety of themes, styles and approaches: character studies, speculative fiction, tales of the uncanny, hard-nosed realism, naturalistic tales of everyday life, very dramatic stories and evocative/atmospheric ones. I find all these possibilities equally intriguing, and have literally scores more of ideas and notes for same. I have also very recently completed a novella (of 15,000-plus words) with another three on the way.
Background: I have been a keen reader of short stories, and generally fascinated by short fiction, ever since the mid 1970s. Since I began writing short stories, around 25 have been published, in various magazines, journals, newspapers, anthologies or online. I have also co-edited two anthologies of Australian short fiction: Soft Lounges, co-edited with Antonia Bruns and published by Fringe Network/Champion Books in 1984, and The Outback Reader, co-edited with Michael Dugan, published by Outback Press in 1975.
This new book, however, will be a first full collection of my own work. I am now very excited by the prospect of having it finished!
Again, for more news, watch this space.