Forthcoming: A new collection of short fiction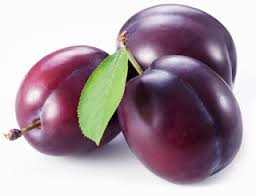 MARCH 2020: I am presently working on a new collection of short stories, still with provisional title to come. It is relatively early days -- possibly a year or so from completion, as I would like to have a good range to select from.
*Already short-listed, published and prize winners:
That said, of my newest batch of 20 or so finished stories, (ie, those dating back to around 2013) nine have already been shortlisted in leading Australian short story competitions and seven published in associated online or prize anthologies; one has won a major first prize, and another a 2nd prize. (For more details, see the Latest Posts and Publications section of this website.)
* FIRST PRIZE, 2018 Elyne Mitchell Short Story Competition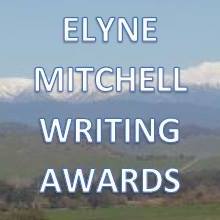 My story, The Girl Who Wasn't There won the Open Section of the 2018 Elyne Mitchell Award, for a story up to 2,500 words. You can read online for free at: http://www.elynemitchell.com.au/2018-winning-stories/ Just click on link and scroll down a little. And if you'd like to read all shortlisted entries; a well-produced booklet is available for $15 + $3 postage. (Contact the Corryong Neighbourhood Centre on 02 6076 2176 or email This email address is being protected from spambots. You need JavaScript enabled to view it.).
**
2nd Prize, C. J. Dennis Society Short Story Competition
My story, Rosemary's Summer Harvest won second prize in the 2018 C. J. Dennis Society Short Story Competition.
**
My completed stories include a huge variety of themes, styles and approaches: character studies, speculative fiction, tales of the uncanny, hard-nosed realism, naturalistic tales of everyday life, very dramatic stories and atmospheric ones as well. I find all these possibilities equally intriguing, and have literally scores more of ideas and notes for same. I have also very recently completed a novella (of 15,000-plus words) with another on the way.
Background: I have been a keen reader of short stories, and generally fascinated by short fiction, ever since the mid 1970s. Since I began writing short stories, 24 have been published, in various magazines, journals, newspapers, anthologies or online. I have also co-edited two anthologies of Australian short fiction: Soft Lounges, co-edited with Antonia Bruns and published by Fringe Network/Champion Books in 1984, and The Outback Reader, co-edited with Michael Dugan, published by Outback Press in 1975.
This new book, however, will be a first collection of my own work. I am now very excited by the prospect of having it finished!
Again, for more news, watch this space.
Plums pic plucked from internet. Thanks.
PS. My only previous book of fiction was co-written with the late Robert Harris: The Arthur Tantrum Letters, published by Stitch & Time and displayed on the walls as part of a 1970s multi-media installation at Central Street Gallery, Sydney. A rare book indeed!